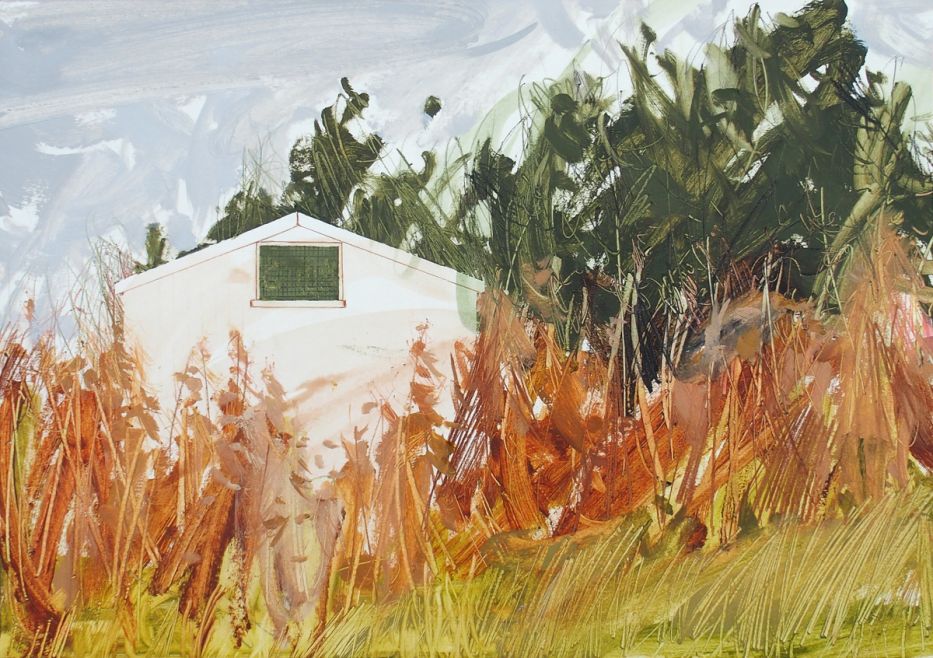 RECLAMATION
Solo show
Open Eye Gallery, Edinburgh
1 - 23 September 2023
From deconstructed sheds to overgrown greenhouses, clearfell sites and field edges, these paintings explore nature's opportunistic reclaim of our managed landscapes.
I've always been interested in places where man and nature meet - the overlooked and unloved margins of our landscape. As humankind's continuing impact on the world becomes ever more apparent, the way we interact with and shape the landscape around us is becoming more and more pertinent.
These works celebrate weeds and wildness, and beauty found in the unpredictable tangle of encroaching plant life.