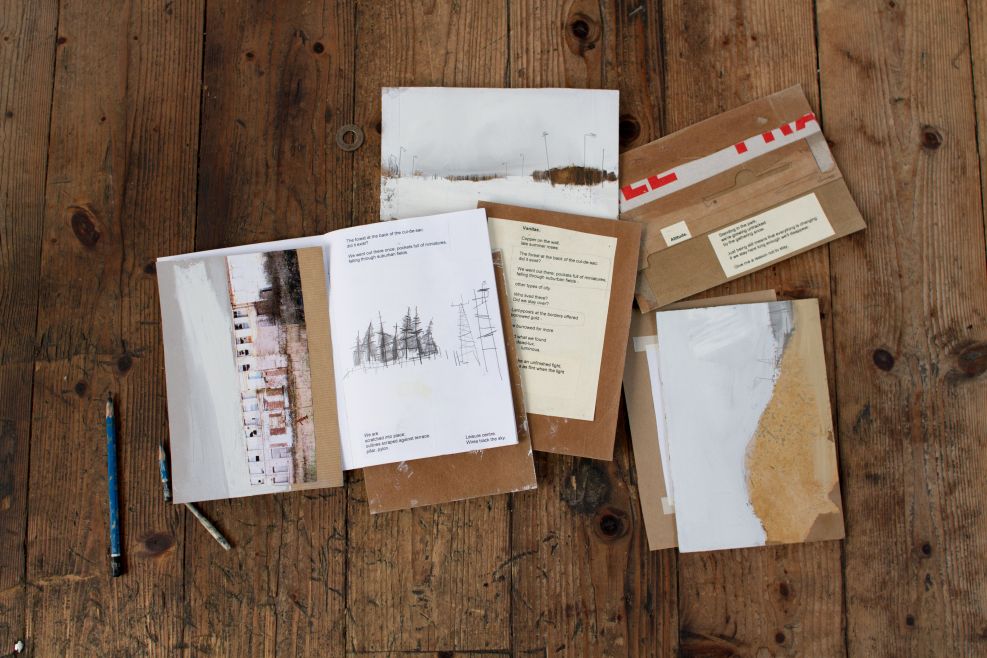 Unmapped
Unmapped is a collaborative project with writer Rebecca sharp: a conversation between art forms - a meditation on landscape, narrative and memory.
Rebecca and I were brought together by a shared love of overlooked, peripheral places; the outskirts of cities, high-rises, wastelands and abandoned buildings. The project was started through correspondence, a sketchbook of text and images sent back and forth in the post, leading to the production of a shared body of work - paintings and poems influenced by each other's disciplines. Themes include juxtaposition of absence and presence, memories and traces of experience left within the built environment and mark-making; the lines, textures and colours of painting being echoed in text.
The work was made for exhibition at the Royal Glasgow Institute Kelly Gallery and StAnza Poetry Festival, and was made into a book.
To find out more about the project and to purchase a copy of the book: www.unmapped-project.co.uk
Supported by Creative Scotland.