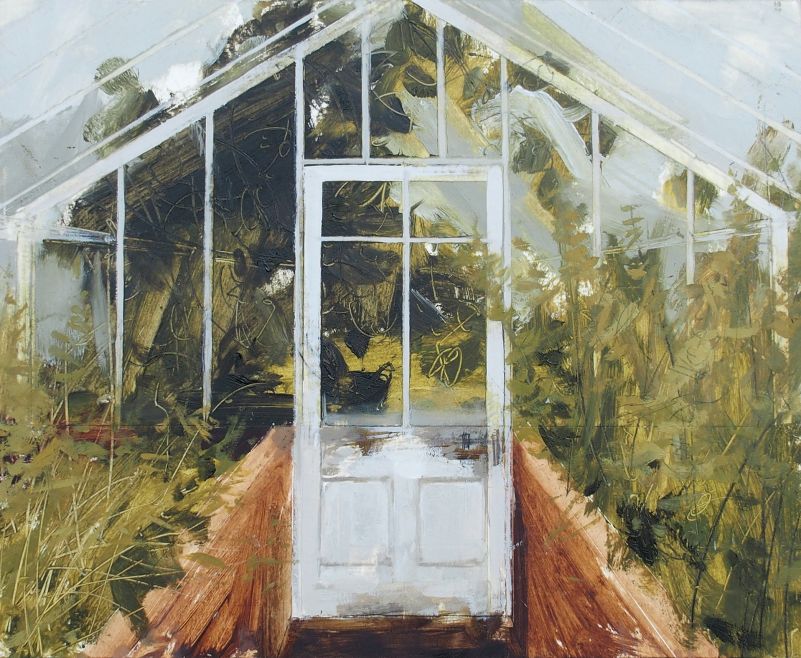 Lime TREE Gallery
A Subtle Touch
31 October - 21 November
A three person show at the Lime Tree Gallery in Bristol with painters Mhairi McGregor RSW and Rose Strang SSA
Resipole Studios
I will have 18 works on show at Resipole Studios. Here's a bit of text about my most recent paintings:
Recently I've been painting some forestry clear-fell sites near where I live. Although we often think of any trees as being "natural", when it comes to forestry plantations, there is no doubt that this land has been as industrialised as any quarry or built environment.
When a plantation is felled, strips of native hardwood trees are left out in the open surrounded by a scene of total devastation, or on the edge of a clearing with pale trunks and limbs set against a dark and impenetrable wall of spruce. I love these spindly and resilient trees, forced into unusual shapes by their fight for light and room to grow. 
This clash between industry and nature, and the power of landscape to dislocate, overwhelm and inspire us with its indefinable scale and endless cycle of decay and regeneration are themes that have always run through my painting.