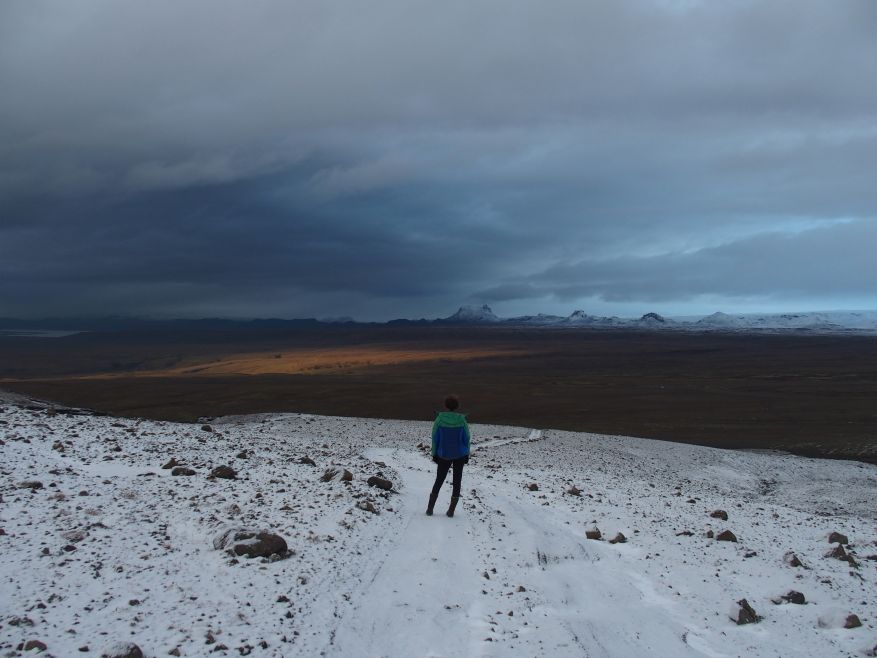 SÍM Residency: Iceland
I feel very lucky to have been able to spend a month living on the outskirts of Reykjavic in October 2016 as part of the international residency programme run by The Association of Icelandic Visual Artists. 
Thinking back now, it's the colours of the land, and the space and scale of things that have made their mark on my consciousness. Travelling from Scotland it felt both familiar and completely alien. As a landscape painter I've always been interested in peripheral places, something I think comes from my early upbringing on a remote Shetland island. A constant theme that runs through my work is of life on the margins, and the incidental marks we make on our land. This all feels closer to the surface in Iceland, as if nature could reclaim our tenuous foothold at any moment. I was struck by the isolated marks of civilisation in a harsh and unforgiving terrain - solitary rusty farm buildings and power stations, set against a backdrop of huge skies and flat, barren expanses of land. 
While in Iceland I wanted to take the opportunity for a period of reflection and experimantation and really explore and distil the mark-making and line already present in my work, stripping it back to a more abstract form through quick, instinctive sketches and works on paper. 
Places can get under your skin, and settle in your subconscious. I'm always influenced by my immediate surroundings, the colours and light that I see on my way to my studio in the morning seep into the work that gets made that day. But I also see the memory of a place saturating my work months or years later, which I find really interesting.
This project has been supported by the South of Scotland Visual Artist and Craft Maker Awards funded by Creative Scotland, Dumfries and Galloway Council and Live Borders